In this article we will learn how to earn BAT, Basic Attention Token by two methods, BAT is a digital advertising token which is built upon Ethereum Blockchain. BAT aims to connect advertisers, publishers, and users in a decentralized manner. Brave doesn't track user activity and its ads are privacy centered.
We will look through a complete beginner guide on Basic Attention Token, Brave Rewards Program, and Brave Referral Program with exact examples and steps.
How Basic Attention Token Works?
Brave anonymously monitors user attention to ads and calculates the amount of time the user spent on an ad which may be of interest. Ads are often matched with local machine learning to meet user interest and avoid irrelevant ads but no data is left from the device.
To compact Ad fraud Brave have implemented cryptography, better client-side integrity, and transparency achieved through open sourcing.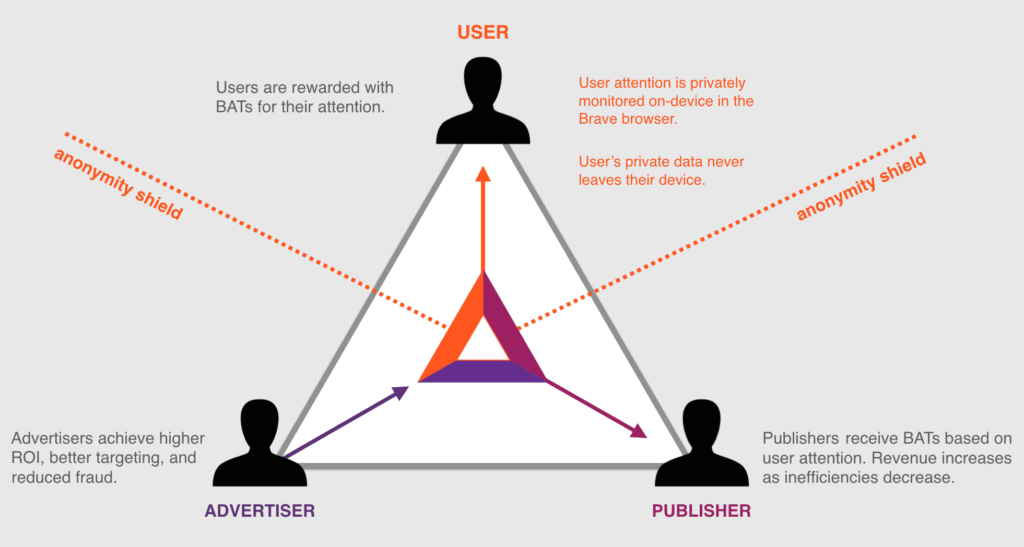 How to Earn BAT
Brave Rewards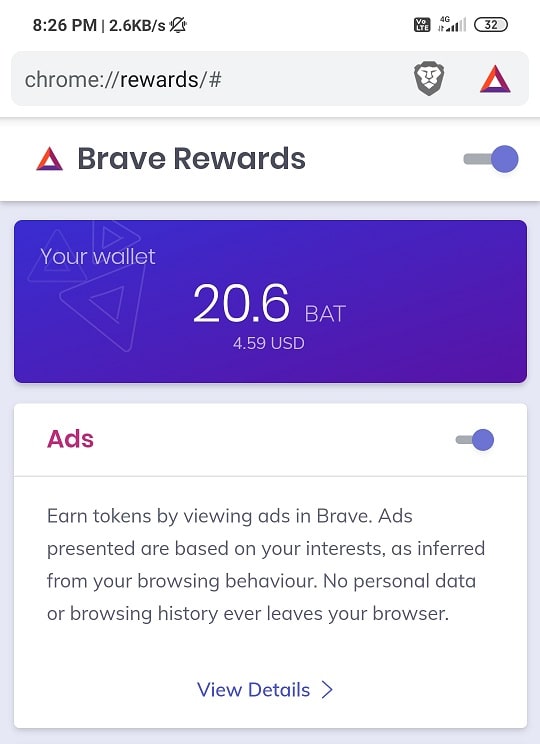 How to earn money just by browsing, it's a lazy question of-course but brave have come forward with an idea where users are rewarded by viewing ads along with privacy protected ads that mean it doesn't relate to your searches and history.
Yes, we know that most of the Ad networks pay a portion of the ad revenue with the publisher (content creator's) and none with users. This idea not only benefits the user's but also improve advertiser-user interaction. People will not keep away ads because it will also benefit them.
This strategy will improve sales and conversion of ads which in-turn benefits the advertiser or advertising company. The brave reward is available for all platforms and OS.
Download Brave for PC/Android/iOS/Ubuntu from here and start you're earning. For the first time use, you have to turn ON the Ads in settings or by clicking the Brave icon.
Creator Referral Program
This is another method by which you can earn more money by inviting users to the brave platform. Each qualified invite would be rewarded up to $7.50 according to the category which the user is from.
Brave is trying to totally replace Google Ad networks and privacy issues with its ad-blocker and anti-tracker algorithm. Some study reveals that brave is one of the secure browser available now. Its base framework is of chromium and contains additional features to protect user privacy and security.
You can sign up as a creator if you have a website, YouTube channel, Twitch, GitHub, etc. There arent any minimum criteria to be eligible for this program.
How to Withdraw Brave Rewards
Brave only supports withdrawal through the Uphold account as per now. So you have to create an account in uphold and verify the account to get your payments
Uphold doesn't support direct withdrawal for many countries so in that case, you can transfer BAT to another wallet like Binance or Wazirx to withdraw your BAT.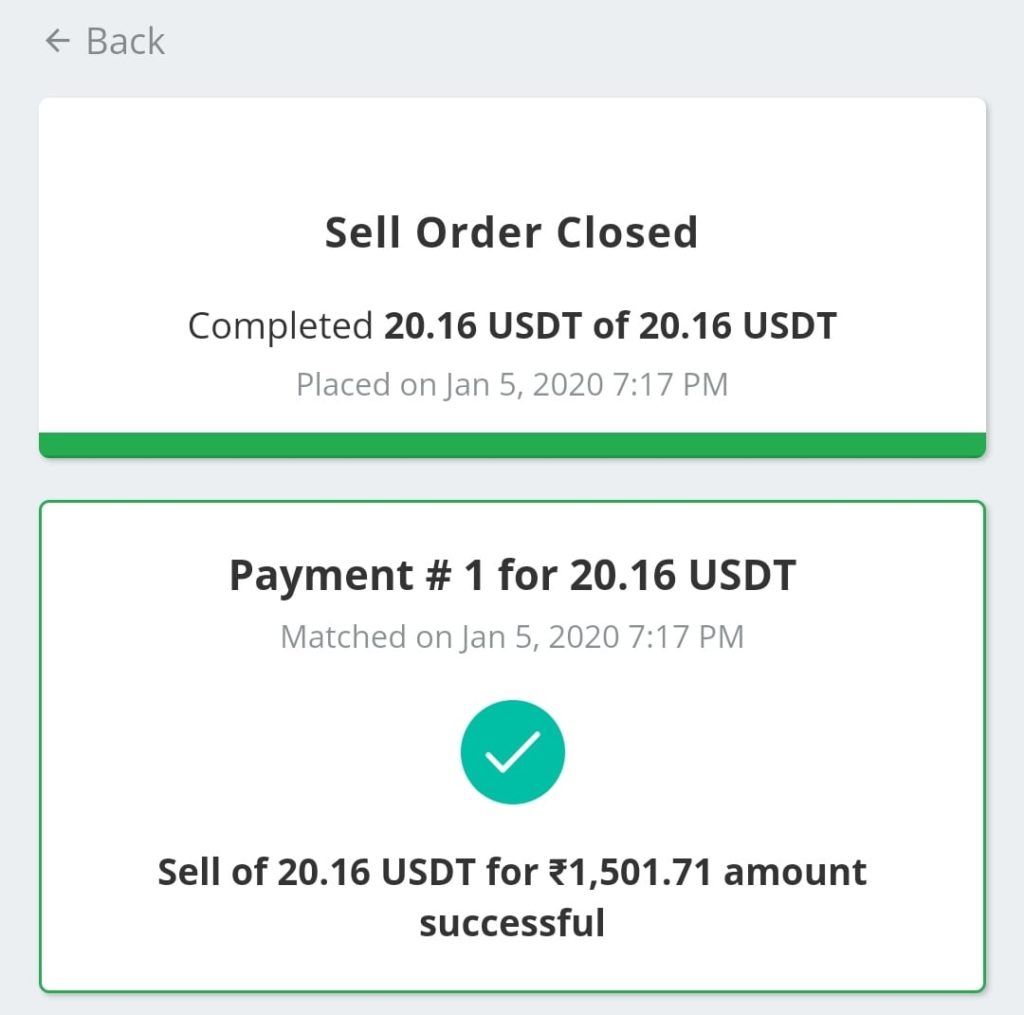 Binance and Wazirx now support P2P exchange by which you can easily convert to your current without any hassle. Download Binance and Wazirx from here by which you can get up to 5% commission for all transactions through Binance.
Tipping Verified Creator
Brave also supports to tip you're favorite content creator with you're rewards, this can be monthly scheduled.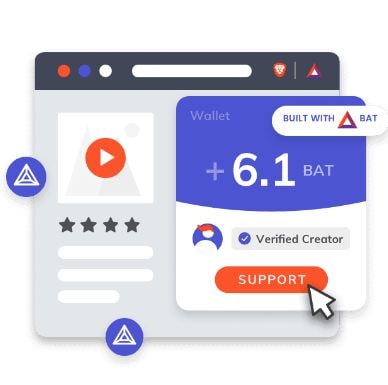 BAT Withdrawal Fees too High?
BAT withdrawal charges are sometimes more than what we have paid earlier, and sometimes it doesn't make sense of the fee and what actual amount you have. To overcome this problem, I always convert my BAT to XRP, which has a lower withdrawal fee.
You can also search for other coins with less withdrawal fee and do the same.
What you Get?
Your privacy is respected without any trackers and targeted Ads plus you're earning from simply browsing through Brave. This would be a perfect reason to switch from Chrome to Brave.
What you think, let me know about you're thoughts.
Conclusion
I hope that this article on how to earn BAT has helped you to know more about Brave Rewards, Basic Attention Token (BAT), and Brave Referral Program. If you have any doubts regarding this article, comment below with your questions and we are happy to help you.