This article will teach you how to withdraw from Binance to another crypto wallet or your bank account. We will also discuss the best and safe method among all of them.
Binance is one of the popular crypto exchanges available in the crypto world. It is the largest exchange in terms of trading volume with its user-friendly UI and advanced settings. One of the main thing about Binance is that it is a Chinese based company which also acquired Indian based crypto exchange called Wazirx.
So let's start!
How to Withdraw from Binance
In our previous post, we already discussed how to earn BAT by browsing. In the same article, we also discussed how to withdraw the BAT into our bank account. Let's move onto the central part, and we have divided this post into two sections based on the type of withdrawal.
To exchange cryptocurrency between Binance and other wallets is much easier than transferring crypto to our bank accounts. All countries don't support this feature, so we will discuss the bank transfer method more deeply as it requires more effort than other methods.
We will be discussing the P2P method, which is one of my favourite methods of withdrawal but requires real-time buyer-seller matching and may take several minutes or hours depending upon the buyer demand and crypto volume.
Other Crypto Wallet
Bank Account
Transferring into other Crypto Wallets
To transfer crypto from Binance, you have first to identify your coin name, which is an essential thing. And I think you would already have an idea about what you're doing, or else please get an idea about crypto and come back (this article would be covering basic steps excluding basic crypto knowledge). Every coin would have a symbol/listing name like "Basic Attention Token" (BAT).
Each coin would have a unique deposit address in your corresponding wallet which you wish to transfer, and it's just the same stuff in different wallets, that's all. If you have any trouble finding the deposit address, please google the same; it would be a lengthy article if I consider every step here.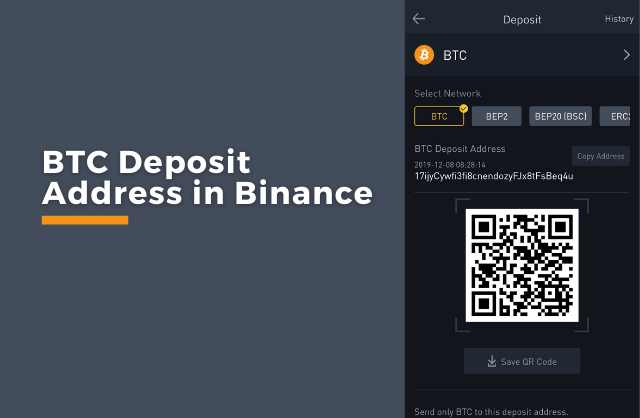 You can find the deposit address in other crypto wallets by the same method as I explained earlier. All work in the same way, but UI may vary accordingly. I have tried Uphold, Binance WazirX for trading and withdrawing crypto coins.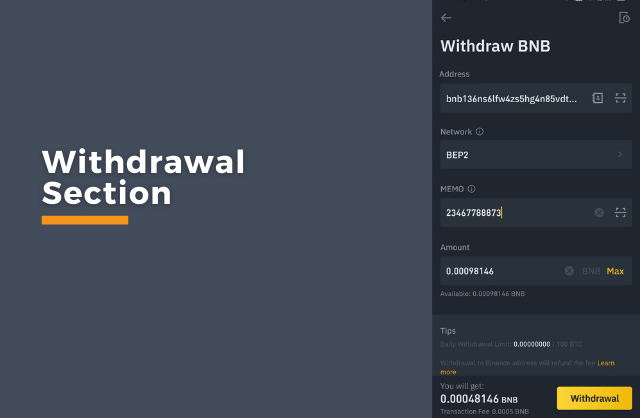 You can enter the crypto address according to your preference, and in my case, I am withdrawing my BNB coins to another wallet.
Binance will automatically detect the network.
Some coins will need additional info like the label, memo, etc.
After that, choose the amount and click withdraw, and you're done.
Withdrawing to Bank Accounts
Binance now supports the withdrawal of crypto coins directly to your bank accounts via supported currencies. The most famous and widely used method is P2P transfer which we will discuss in detail.

For Indian users, WazirX is a good option for crypto withdrawal, which I use for my all withdrawal. I am using Binance for trading and Wazirx for withdrawal. I have already written an article on WazirX where we used to withdraw BAT. [Article : How to Earn BAT with Brave Browser]
Those who don't know about Wazirx can try both methods and choose a convenient app that suits you.
Conclusion
❤ I hope that you liked this post on How to Withdraw from Binance. You can freely comment on your doubts and queries below. If there is any problem with any of the features or code please feel free to contact us.
If you liked this article, then please share this with your friends. You can also find us on Twitter, Facebook, YouTube, and Instagram.